We pride ourselves on manufacturing a quality product that works the first time and every time you need it. A measure that we take that others don't is we test our cables using Cirris Cable Testing equipment. Anytime you have a connector or connection, you have a potential failure point. We have found that about 90% of failures in the field are due to faulty cables and connectors. To circumvent the problem, we test 100% of our cables and connectors before they go to the field to ensure that everyone is working properly.
We test pin to pin, pin to ground and from a HIPOT standpoint where we put 1,500 volts into the connections to make sure there aren't any cold solder joints or nicks in cable to cause failures.
Take a moment to review our video on our Cirris Cable Testing procedure.
Press the arrow or click below to watch the video: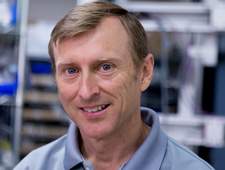 About the Author
Bill Lackey, Vice President of Automation, Motion Solutions